We deliver what your company needs.
The scope and specifications of our materials are adjusted to the individual expectations of customers and the demand of the entire market. Therefore, we supply key types of ferroalloys, which are essential for the daily operation of many companies: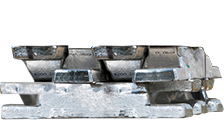 Aluminium
Aluminium depending on the degree of purity, it is used in various technological processes. Thanks to its plasticity, it is used in the production of films, wires, cable coatings and many other everyday objects. Contact our specialists to obtain a product tailored to your business needs.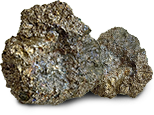 Ferrochromium
We obtain the highest quality ferrochromium, which is mainly used by stainless steel and tool steel producers. This is the best choice for stainless, acid resistant, heat-resistant and tool steels.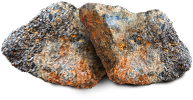 Ferro-manganese
This is another raw material which perfectly correlates with stainless steel, giving it high mechanical properties, such as resistance to corrosion. Manganese is one of the cheapest alloying elements, which greatly affects the popularity of its extraction.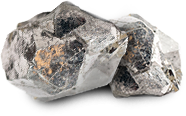 Ferro-nickel
Ferro-nickel and ferrochromium are used as alloys in the production of stainless steel.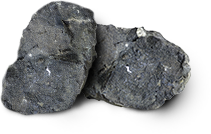 Ferrophosphorus
Ferrophosphorus it is a component used in the manufacture of cast iron, machining steels, etc.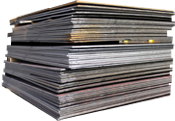 Manganese plates
Manganese is widely used to improve the properties of alloys, i.e. their strength, rigidity, hardness or resistance to wear and tear. It is highly ferromagnetic.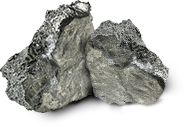 Silico-manganese
Silico-manganese is used in metallurgy as an ingredient in the manufacture of alloys. It is essential for the production of medium and low carbon ferro-manganese.
We ensure the highest quality and proper transport of your ores.
We constantly check and analyse every aspect of our services. We provide both express and fully secure transport, regular quality control of delivered raw materials, as well as ongoing legal and financial support for each transaction.
We supply raw materials with different structures and parameters (strength, temperature resistance, etc.), which are successfully used in many businesses.
25 years of experience
In the distribution of various ferroalloys.
8 countries
From which our ferroalloys are imported.
10 million tonnes
Of ferroalloys supplied to companies from almost 30 countries.
What are ferroalloys?
Ferro-alloys are materials in which (as the name suggests) a certain amount of iron and another element (or several elements) of the metal, metalloid or non-ferrous metal group are present. The most common combinations are iron and silicon, iron and manganese, iron and chromium, which in effect create materials such as ferrosilicon, ferro-manganese and ferrochromium. Usually, the content of added elements in a given alloy is greater than the content of iron itself.
They are additives used in the production of steel, and such mixtures enable production of materials (raw materials) with specific parameters. Ferroalloys are successfully used in the production of non-ferrous metals, structural steel, tool alloys, cast iron, as well as for denitrification and deoxidation processes.